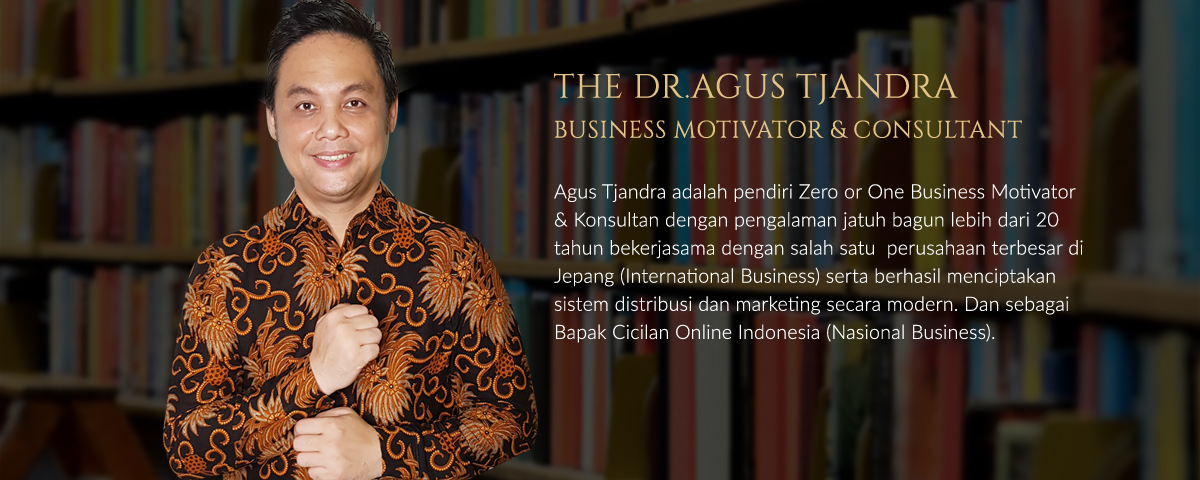 Inovasi terbaru dari Dr. Agus Tjandra
Seiring dengan berkembangnya jaman, dan semakin banyak orang-orang yang ingin menjalani kehidupan yang mereka benar-benar inginkan dan ingin mengampai impian, Dr. Agus Tjandra akan membantu mereka yang ingin mencapai impian mereka khususnya indonesia.
Melalui Program Terbarunya yaitu : Agus Tjandra Academy. Dimana mereka yang ingin mengembangkan potensi mereka, juga ingin mencapai impian mereka akan di bantu dengan acara,program,dan produk yang semuanya di dasarkan pada penelitian dan aplikasi bertahun tahun.
International Recognation
JAKARTA, 27 Mei 2016 – Ada kabar baik dari anak bangsa yang ikut mengharumkan nama Indonesia. Kali ini Chief Executive Officer (CEO) dan Founder of Installment Online dari Lojai.com Agus Tjandra berhasil mendapatkan penghargaan...

Mobile Money and Digital Payments Asia returned for its sixth year in January, offering an opportunity for the industry's key stakeholders to meet and share insight, opinions and strategy at the...

Siapa yang tidak mengenal Amazon.com? Toko online yang menjual buku-buku, film, game, CD, DVD, perangkat lunak dan perangkat keras komputer, serta produk-produk terkait gaya hidup itu begitu dikenal di Amerika Serikat. Bahkan, boleh...
FRUSTASI KARENA BISNIS, KARIER, REZEKI TERASA MANDEK?
MASTER OF MIND CODE AGUS TJANDRA akan memandu Anda menemukan HARTA KARUN, IMPIAN, atau TARGET Anda dengan cara memetakan DESTINY CODE PROFILE Anda dan menancapkan  MIND CODE ke dalam diri Anda. Untuk informasi lebih lanjut, kunjungi www.agustjandraacademy.com sekarang juga.